Hi, I built this webpage to promote Xuan Hoa sewing factory based in Ho Chi Minh City. I can introduce you to them and many other factories. My name is Chris, I have been working in the Vietnam Garment Industry since 2008. My expertise is advising fashion start-ups and sourcing factories. If you have any questions about Vietnam garment manufacturing then contact me here. But first let me ask: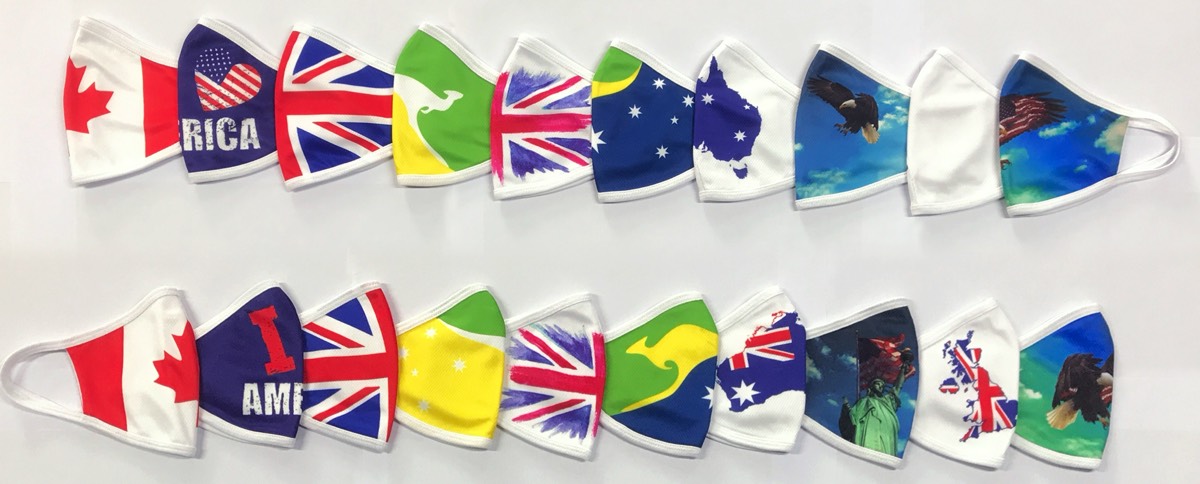 Thai Son S.P sewing factory makes cloth face masks
for personal use using both cotton and polyester. They can make solid color flu face masks or sublimation print reusable face masks with your company logo or artwork. They can make 1, 2 or 3 layers masks that have anti-microbial, anti-bacterial, water-repellent, temperature and moisture management. They offer ear loops from self-fabric, elastic bands or adjusters. With adjusters on elastic ear loops, the masks fit every face size. They can add darts or pleats for more comfort.
Contact them directly at
www.thaisonspgarment.com
.
Introduction to Xuan Hoa Ladies Woven Fashion Factory
Xuan Hoa is a 100% Vietnamese owned sewing factory established in 2015 in Ho Chi Minh City (HCMC), Vietnam. They started as a CMT factory and slowly built up their FOB garment manufacturing services. Xuan Hoa is one of the top 5 stellar factories that I have visited in my 10+ years of visiting apparel factories all over Vietnam. They offer OEM sewing services, garment design services and fabric print design services. Their MOQ is 2,000 pieces per style per color. They have many years of experience exporting to the USA and Europe. Contact Xuan Hoa sewing factory.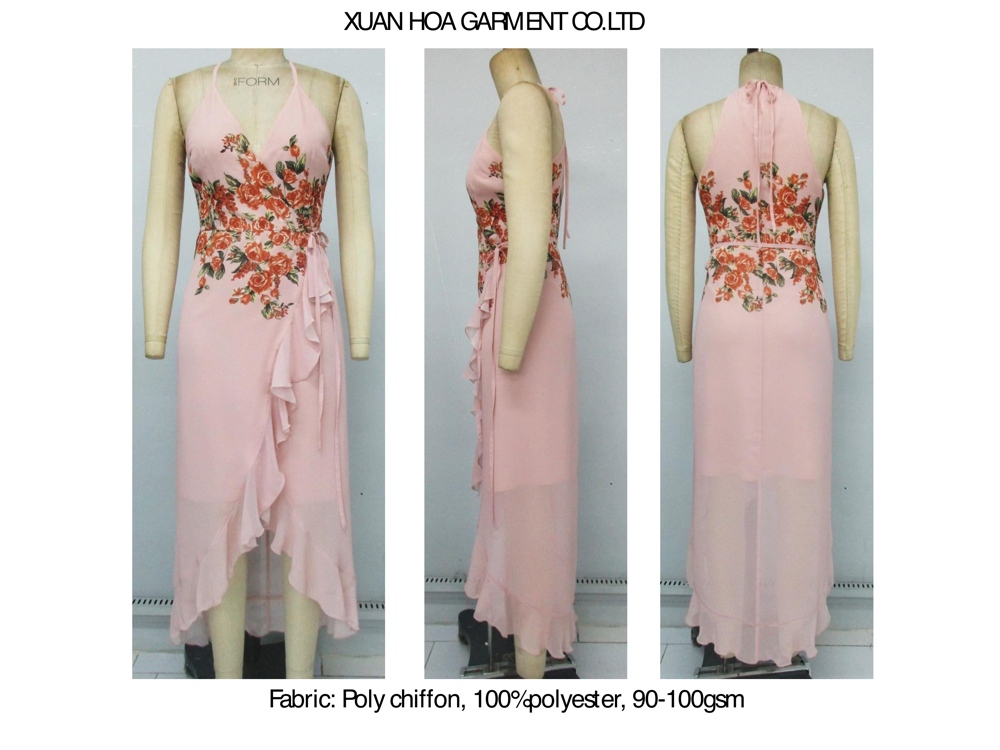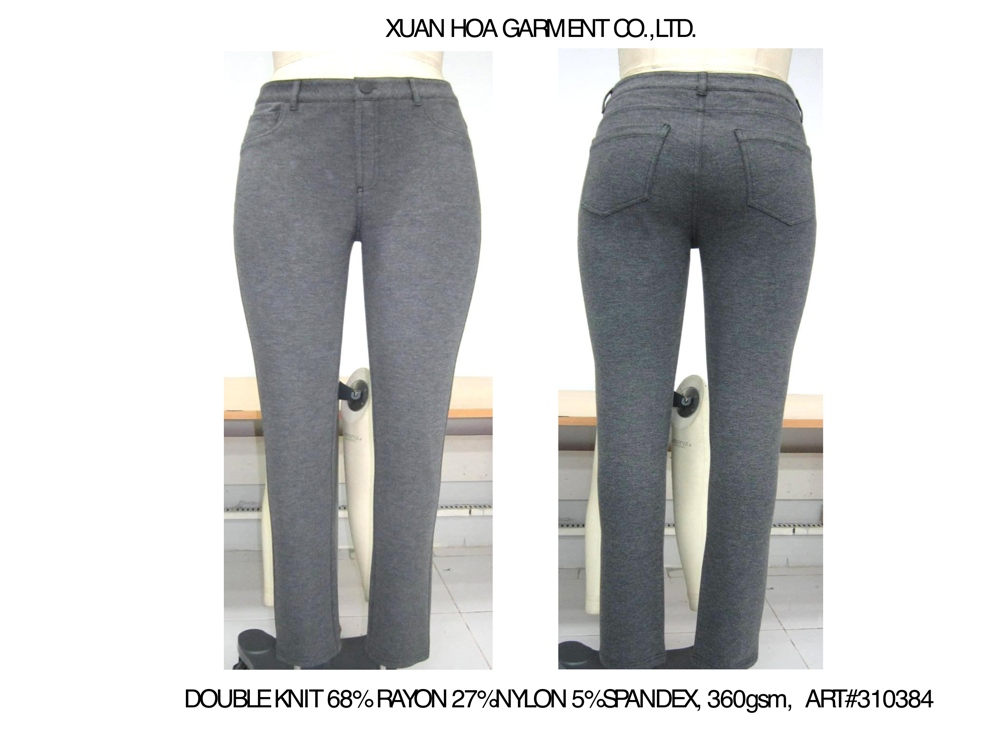 They are very serious about meeting corporate social responsibility standards and creating a work environment where the workers are paid well and productivity is high. Their factory is WRAP certified, BSCI certified and approved for PRIMARK, COSTCO and NYDJ. They have passed the Betterworks Vietnam audit.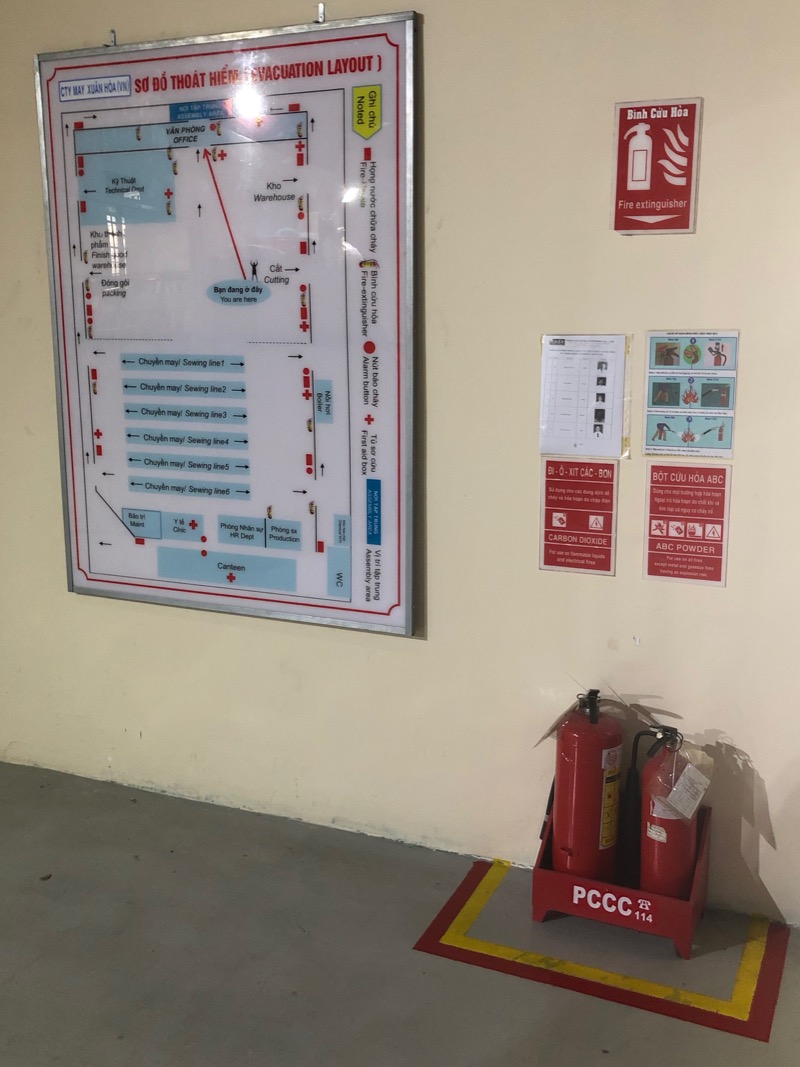 They have 12 sewing lines with approximately 20 sewers per line. Their average monthly capacity is 350,000 garments per month. The have 450 staff of which 35 are office staff. Their production lead time is 60 to 120 days from when the PO is signed and the color lab dips or print strike offs are approved. They accept payment terms up to L/C 90 days or TT with 25% deposit and the remaining amount against documents.
One interesting insider tip I learned from visiting Xuan Hoa is that food in Vietnam is very important inside Vietnamese factories. Not only do the factories have to provide lunch but the workers will strike if the food doesn't satisfy their taste. Xuan Hoa had to change four food service companies in the first year until the workers were satisfied. Unlike most factories where there is only one set menu each day, at Xuan Hoa the workers always have three options to choose from: Phở, Fish or beef, pork or chicken.

For more information contact Hoa who will be happy to review your tech packs and quote your a price based on your order volume.

I love working with creative start-ups and established brands. My network is wide, I know who the good guys are and I can get you to the front of the line. Apparel is my specialty but I can also help you source backpack, shoes, furniture, plastics, CNC spare parts and electronics manufacturing because I work with a multi-skilled team.
1) Tell me about your product.
2) Do you have any specific factory requirements?
3) Why are you looking for manufacturing in Vietnam vs China or India?
4) Is your order quantity per item greater than 1,000?
5) Do you have tech packs or technical specifications?
6) Do you have a website or online shop I can check out to learn more about you?
7) Which service are you interested in to start?
Consulting
Factory introductions by email
Factory visits
Costing (getting a price quote)
Design and merchandising
Quality control
Factory audits/assessment
Hosting (renting a desk in our office)
Staff recruiting
Oeko Tex Fabric for Long Underwear
Are you producing base layer, long johns, or thermal underwear? Do you require Oeko Tex certified fabric? I know who can produce Oeko Tex fabric in Vietnam.

Basically, base layer, long johns and thermal underwear are all very similar and use flat lock stitches. They have more than 50 four needle six thread flat lock machines and their operators are experienced at making base layer, long johns or thermal underwear. My network can source cotton, polyester, spandex, viscose, bamboo or merino wool yarn and blend them to meet your fabric requirements. If you need finishes like anti-microbial, anti-static, moisture wicking or silicon wash, they can do it.
I can introduce you to many Oeko Tex factories in Vietnam
Hi, my name is Chris Walker and I have worked for factories like Thai Son S.P Co., Ltd. They are an Oeko Tex Textile Company in Vietnam that produces fabric and offers FOB pricing. Their strength is men, women & children styles that use circular knitted fabrics and embellishments like embroidery, screen-printing, and applique. They have 15 sewing lines and 2 sample lines. They have over 22 years working with customers in Russia, America, France, Germany, Australia and Poland. Currently, they have two production facilities in Ho Chi Minh City.

Please send us your tech packs with order quantities so they can do some initial costing and see if they are a good fit for your target price.
Fabric they produce

1. They buy cotton, viscose, modal, polyester and spandex yarn from India, China, Korea, Thailand and US yarns
2. They produce following fabrics: Single Jersey, French Terry, Pique, Diamond Pique, Rib 1x1, Rib 2x2, Rib 1x1, Rib 6x3, Waffle, Burn-out, Hot TR, Imitation Fully Fashion Knit, Roma, Interlock, Fleece, Pique Jacquard, Knit Denim, Jacquard
3. Knitting is done by our partners in Vietnam
4. Dyeing is done by our partners in Vietnam 

Embellishments they can do

1. Sublimation print
2. Screen print (water, rubber, discharge = chemical, foil, reflective, glitter...)
3. All over print
4. Piece print
5. Embroidery
6. Applique
7. Stones: sew-on stones, glued-on stones.

Minimum order quantity (MOQ)

2,000 pcs per style up to 150,000pcs per style.

Lead time

60-150 days depend on order's quantity, design & requirements. 

Certificates

1. SA8000
2. BSCI
3. Oeko-Tex
4. Oeko-Tex for rubber printing.
5. Target Australia
6. Adidas (FFC 63620)

Quality control standards

AQL 1.5, 2.5, 4.00 for current buyers.
How do we get started working together with you?

A few sewing factories in Vietnam can make garments from your designs. They they need a tech pack from you. When they receive the tech pack they can estimate the price. If you provide them with a target price it will be much easier for them to quickly decide if it make business sense to work together.

For each style they need the following:

1. Sketch of the Garment (include pantone colors, stitch type, print patterns, etc.)(.pdf or .jpeg)
2. Dimensions for Each Size
3. Quantity for each Size
4. Accessories (buttons, zippers, draw strings etc.)
5. Print Design, size and colors;
6. If there is embroidery then we need to know the needles per inch and see an image of the embroidery.

Administratively they need to know:

1. Shipping Destination
2. Payment Terms (Letter of Credit is preferred)
3. Lead Time
3. Delivery Date

Send me your info today so I can introduce you to a Oeko Tex textile company in Vietnam!

Thermal Underwear Manufacturer in Vietnam
There is a specialty grocery store which sells non-food items at a low price with good quality. They are owned and managed by Jeronimo Martins. Vietnam supplys them with basic thermal underwear's using flat lock seams and Oeko Tex Certification. They are happy with the quality and price from a Tex textile company in Vietnam and place repeat orders each season.
The buyer is the largest Food Distribution Group in Portugal and Poland. Every day they welcome millions of customers to their Pingo Doce Supermarkets and Hypermarkets, Recheio Cash & Carries.
Are you looking for ODM with Oeko tex certified factories? Here are my thoughts about ODM from the factories perspective.

How much does an effective ODM strategy for sewing factories cost and what is the pay off? The cost to design and produce the collection should range from 5,000 to $8,000. 80% of this expense would be used for hiring a designer experienced with the hobby you have chosen. 20% would be used to produce the garments. Then you would have to spend $15,000 for each trade show. The $15,000 will pay for flights, hotel, booth fees and hiring a local sales person who is a member of the hobby group you have chosen AND speaks the local language. My advice would be to produce one collection and show it at three trade shows: one in Europe, one in America, and one in China. So, in total an ODM investment would be around $55,000. What is the pay off? If you can get 5 FOB customers who order a total of 100,000 garments and each garment has a profit of 50 cents then your ODM campaign can be profitable after one year.

What is the real purpose of doing an ODM campaign? It is NOT to become a famous design house and sell your designs. Garment manufacturers are not experts in design, branding and marketing. A Vietnamese sewing factory will never be a Lacoste or a Nike. The ultimate goal of an ODM campaign is to get more FOB orders.
Do you have tech packs ready to show factories?
Vietnamese factories need your tech packs to quote price and make samples.
I wrote this book for you to be able to make your tech packs and understand how hard it is. If you have well done tech packs than half the battle is done.
TABLE OF CONTENTS

My Best Advice
Value of a Tech Pack
27 Decision Points
Cover Sheet
Bill of Materials
Technical Sketches
Call Outs
Construction
Colorways
Artwork
Labels
Hang Tags
Packaging
Folding
Sample Request
Measurements
Example Tech Packs
Tech Pack Software
Formatting Tips
Please give me details about your background and manufacturing objectives.

1. Which styles do you want to manufacture first?
2. Do you have tech packs?
3. Do you have any special factory requirements?
4. Have you produced before? If yes, then in what country?
5. What quantity per style per color do you order?
6. Does your company have a website?
7. Do you want to work with an agent or directly with the factory?
8. Do you plan to visit Vietnam?
Website by:

Chris Walker
Fashion Start-up Consultant
Ho Chi Minh City, Vietnam
Author and Dad
Apparel Production Advice
Sewing Factory Introductions by Email
Garment Factory Visits
Tech Pack and Sample Creation
Fashion Start-up Business Planning
Let's connect on Social Media