Russia Vietnam Garment Free Trade Agreement Signed October 2016
Did you know that the Russia – Vietnam free trade agreement (EAEU FTA) went into effect October 5th, 2016. Our sewing factory has produced garments for many Russian brands during the last 15 years, such as FinnFlare, Baon, Sportmaster, Profmax... We are very familiar with shipping garments to Russia and qualifying for free trade tax advantages. At the end of December 2016, shipments for two of our customers successfully qualified for tax reductions and passed goods through customs at Ust Luga. To determine if you qualify for tax reductions you must first know your HS Code. HS Code 6109 is one example. Ask us and we can help you. The majority of what we produce and ship to Russia has 0% import duty and does not trigger the safeguard.
Contact us
for more information.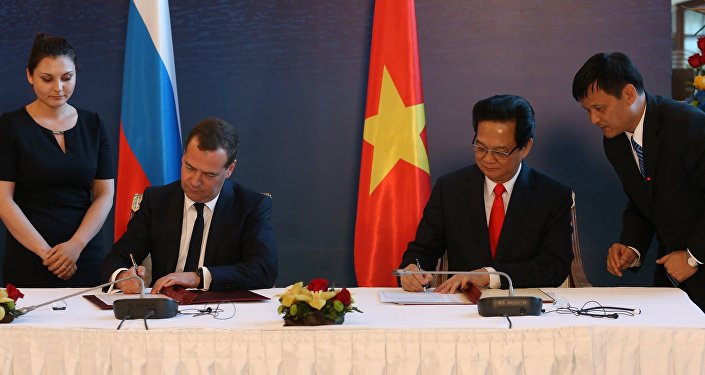 Hi, welcome to Thai Son S.P sewing factory in Vietnam. My name is Chris Walker and I am the marketing manager. We built this website to tell you about the Russia – Vietnam free trade agreement (EAEU FTA) and show you the kind of garments we produce. We would like to produce garments for you.

We are a family owned business that has been manufacturing garments for more than 20 years. We offer full service garment production. We specialize in garments made with circular knitted fabrics (jersey fabric). We don't make woven garments. Our capacity is 250,000 garments per month. Our minimum order quantity is 1,500 pieces per style per 2 color ways. To get started we need a tech pack or physical sample to quote price. We usually ask for a deposit before we start producing fabric. Our factory is SA 8000 certified and our fabric suppliers are Oeko-Tex Certified. We follow an AQL 2.5 quality-checking standard and our merchandisers speak English well. We treat our customers like family – come visit us any day.

We produce men, women and children styles using circular knitted fabrics. We are very strong with cotton, polyester, viscose and spandex. We can mix these fibers any way you need. We are experienced with producing striped fabric with long repeats. We are good at embellishments like screen-printing, sequins, applique, stones and crystals. Below are some images of styles we have done in the past for our customers.

More details about the Free Trade Agreement
Source:
Russia Today Website

A free trade agreement between the Russian-led Eurasian Economic Union (EEU) and Vietnam takes effect on Wednesday with its ratification. The deal opens the EEU's market of 181 million people to Vietnam.
The EEU countries – Russia, Armenia, Belarus, Kazakhstan and Kyrgyzstan – get the opportunity to sell goods in Vietnam on a preferential basis.
The free trade deal covers more than 90 percent of all goods traded between the EEU and Vietnam. It will save exporters from the EEU about $40-60 million in the first year. Vietnamese companies can expect savings of up to $5-$10 million a year.
With the deal Hanoi expects to significantly increase its foreign trade. Trade with Russia is expected to more than double to $10 billion by 2020.
"Specific conditions will be created for Russia in order to increase the supply of its products on the Vietnamese market. It concerns not only high value-added products, but also agricultural produce, consumer goods and so on," said the
Russian Trade Mission in Vietnam.
Russia's main exports to Vietnam include nuclear reactors, mineral fuels, oil and its distillation products and fertilizers. Imports from Vietnam include electrical machinery, boilers and knitwear.In terms of the agreement, Russian automotive companies GAZ, Kamaz and Sollers will be able to create joint ventures to produce buses, trucks, special vehicles, and passenger cars. The localization of production is expected to reach 40 to 50 percent over the next decade.
Vietnam signed the free trade zone agreement with the EEU in 2015, becoming the first non-regional country to join the bloc.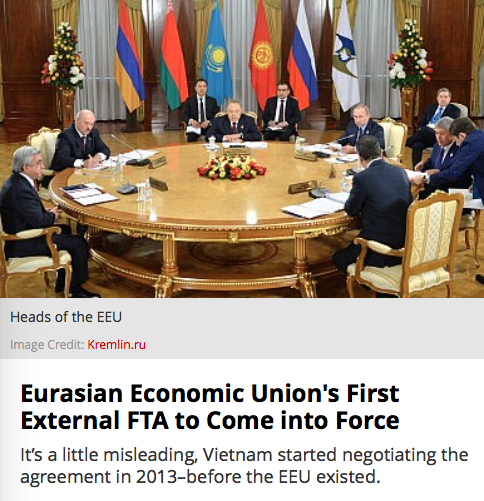 Styles our sewing factory produces well.
How do we get started working together with you?

We make garments from your designs; so we need a tech pack from you. When we receive the tech pack we can estimate the price. If you provide us with a target price it will be much easier for us to quickly decide if it make business sense for you to work with us.

For each style we need the following:

1. Sketch of the Garment (include pantone colors, stitch type, print patterns, etc.)(.pdf or .jpeg)
2. Dimensions for Each Size
3. Quantity for each Size
4. Accessories (buttons, zippers, draw strings etc.)
5. Print Design, size and colors;
6. If there is embroidery then we need to know the needles per inch and see an image of the embroidery.

Administratively we need to know:

1. Shipping Destination
2. Payment Terms (Letter of Credit is preferred)
3. Lead Time
3. Delivery Date

Send Thai Son S.P Oeko Tex textile company in Vietnam your tech packs today!

Let's talk to see if Thai Son can help you!
Hi, I am the marketing manager for Thai Son S.P. I am an American and speak English, German, Spanish and Vietnamese. My role is to listen to your story, understand your needs and figure out if Thai Son S.P is the right factory for you. I have been working for them since 2008 and know what they can and can not do. After we talk, I will arrange for you to meet our vice director, Mrs. Sim who is the decision maker in our organization.
If we are not a good fit for you then I can help you find what you need in Vietnam.
Remember
Thai Son S.P Co., Ltd. produces men's, women's and children's garments using circular knitted fabrics. We buy yarn and convert it into the fabric you need. Her team has experience producing both fashion and sports styles.
Please note:
1. We only do FOB orders. Not CMT.
2. Our minimum order quantity is 2,000 pieces per style.
3. Our payment terms include a downpayment.
Talk to me today on Skype!
Company Profile
BSCI Certified
SA 8000 Certified
Three Locations
600 Workers
MOQ 2,000 per style

Contact Information
Mailing Address
Thai Son S.P Co. Ltd
143/11H Ung Van Khiem
Ward 25, Binh Thanh Dist,
Ho Chi Minh City, Vietnam
Zip Code: 700000
Tel. +84 (0)903926973
Attn: Ms. Sim