Flatlocking Sewing Factory in Viet Nam
KAPPA is one of our customers. They require flat locking machines Vietnam. They require high quality fabrics with elaborate embellishments. We have been working with them for a year now and have delivered consistently such that they rarely visit our factory to do QC. We do all the QC in house and our customers appreciate that about us.

We use 43 Kingtex flatlock machines in Vietnam. They have 4 needles and 6 threads. We use them to make stitches that are flat against the skin as opposed to overlock. Our customers employ us to make sportswear used for cycling, hiking, yoga and aerobics.

We are an established FOB Vietnam Garment Factory with the latest manufacturing technology for women's and men's knit garments. We are proud to be one of a few family-owned Vietnam Garment Exporters that offers high and medium quality embellishments depending on your target price.

Our sales team is easy to work with because we speak English very well. Our technicians are familiar with flatlocking machines in Vietnam to meet your design requirements. Also, we value logical negotiations and full-fill our contractual commitments as best we can when it comes to making delivery dates and fixing problems during production.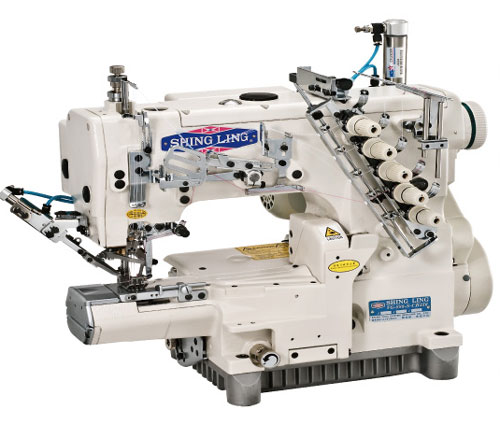 Hi, my name is Chris Walker and I am the marketing manager for Thai Son S. P sewing factory in Vietnam. We built this website to showcase our styles and to explain what we can do for you. We are a family owned business that has been manufacturing garments for more than 20 years. We only produce garments made with circular knot fabrics - weft knits as opposed to warp knits.

Single Jersey, Double Knit Jersey, Interlock, Pique, Rib, Jacquard, French Terry, Ponte Roma and the like.

Fibers: cotton, viscose, modal, spandex and polyester - we can blend to your exact specifications

Engineered Stripes, Yarn Dyed Stripes

All over print, piece print - screen or sublimation

Embellishments: hand embroidery, machine embroidery, sequins, appliqué, crystals and beads.
We specialize in fashionable styles for men, women and children and can do sportswear too. We have flat lock machines if you need yoga or cycling jerseys. We handle everything from fabric to packaging and quote you one FOB-HCMC price. We have 650 employees, 15 sewing lines, 2 samples lines and our own logistics department to help you with shipping. Our minimum order quantity is 2,000 pieces per color (variations of sizes is not a problem.) We need tech packs from you in order to quote you an accurate price. If you are not familiar with tech packs then please visit our FAQ to learn more.
Leggings with Flatlock Seam
Thai Son S.P is a team of merchandisers based in Ho Chi Minh City lead by Chris Walker, an American living in Vietnam since 2008. We represent Thai Son S.P. sewing factory which is an Oeko Tex Vietnam garment factory. We can help you produce fabric and export garments from Vietnam.

Below is information about Thai Son and one of it's customers. Please contact us with your inquiry to get started exploring opportunities in Vietnam.

How do we get started working together with you?

We make garments from your designs; so we need a tech pack from you. When we receive the tech pack we can estimate the price. If you provide us with a target price it will be much easier for us to quickly decide if it make business sense for you to work with us.

For each style we need the following:

1. Sketch of the Garment (include pantone colors, stitch type, print patterns, etc.)(.pdf or .jpeg)
2. Dimensions for Each Size
3. Quantity for each Size
4. Accessories (buttons, zippers, draw strings etc.)
5. Print Design, size and colors;
6. If there is embroidery then we need to know the needles per inch and see an image of the embroidery.

Administratively we need to know:

1. Shipping Destination
2. Payment Terms (Letter of Credit is preferred)
3. Lead Time
3. Delivery Date

Send Thai Son S.P Oeko Tex textile company in Vietnam your tech packs today!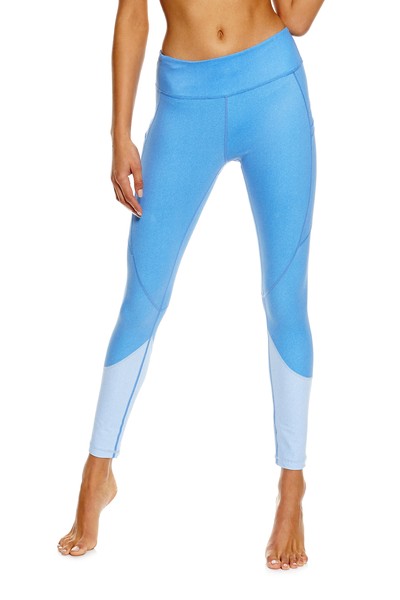 Let's talk to see if Thai Son can help you!
Hi, I am the marketing manager for Thai Son S.P. I am an American and speak English, German, Spanish and Vietnamese. My role is to listen to your story, understand your needs and figure out if Thai Son S.P is the right factory for you. I have been working for them since 2008 and know what they can and can not do. After we talk, I will arrange for you to meet our vice director, Mrs. Sim who is the decision maker in our organization.
If we are not a good fit for you then I can help you find what you need in Vietnam.
Remember
Thai Son S.P Co., Ltd. produces men's, women's and children's garments using circular knitted fabrics. We buy yarn and convert it into the fabric you need. Her team has experience producing both fashion and sports styles.
Please note:
1. We only do FOB orders. Not CMT.
2. Our minimum order quantity is 2,000 pieces per style.
3. Our payment terms include a downpayment.
Talk to me today on Skype!
Company Profile
BSCI Certified
SA 8000 Certified
Three Locations
600 Workers
MOQ 2,000 per style

Contact Information
Mailing Address
Thai Son S.P Co. Ltd
143/11H Ung Van Khiem
Ward 25, Binh Thanh Dist,
Ho Chi Minh City, Vietnam
Zip Code: 700000
Tel. +84 (0)903926973
Attn: Ms. Sim